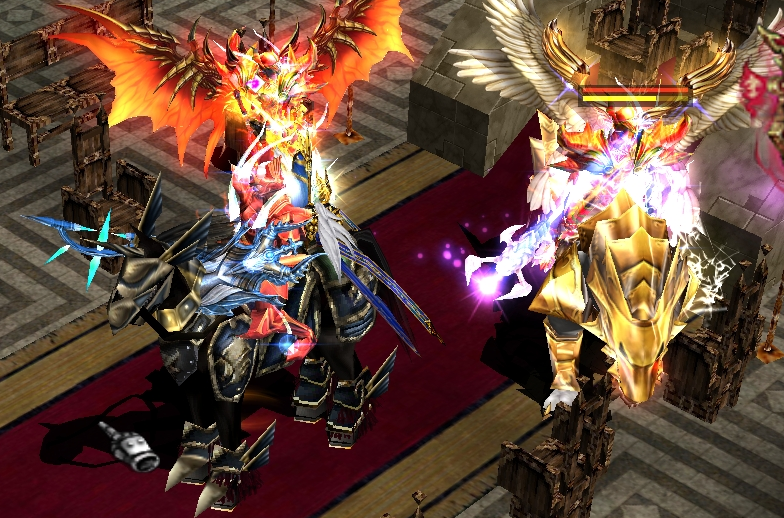 THIS IS GUILD PVP EVENT!
WINNER GUILD WHICH LONG POSSESION CASTLE IN DEVIAS3!
The castle is taken over by standing on the Devias3 cords: 225x227
and entering the command: /reg
The command can use all person in your guild!
Other guild try capture the castle!
Watch the messages on the screen!
Information about the end of the event will appear 5 minutes before the end,
and will count down the time.

WINNER GUILD WHICH LONG POSSESION CASTLE IN DEVIAS3!
MINIMUM TIME OWN CASTLE TO COMPLETE EVENT: 1 MINUTES!

EVENT TIME:
First Event Start: 29/12/2022
Every Thursday at 8.00PM (20:00)
Event Time: 25 minutes (total time event)
Event Stage: 4 rounds of 6 minutes!
1 round start: 8.00PM (20:00)
2 round start: 8.10PM (20:10)
3 round start: 8.20PM (20:20)
4 round start: 8.30PM (20:30)

The guild that wins the most rounds will win the event!
If there is a tie after 4 rounds, the final round will decide.
Final Round we run manually at 8.45PM (20:45).

The System can be changed when DEV coding new system alternative!
Please observate this guide! In Feature we plan change stage system to
one round 30-40 minutes. The DEV first must coding this, maybe
this change we will implement in January, must test it and wait to update.

EVENT REQUIREMENTS:
- Guild with minimum 15 total members!

EVENT MAP:
Devias3 Castle
Warp to map Devias3 (M)

EVENT SUB:
Only sub PvP!

EVENT REWARD: CODE TO KARUTAN1 MAP!
Winner Guild please contact me to give code to access to,
Karutan1 map (extra drop on map ACC items, and Jewel of Guardian).
Rate drop config ACC items and JOG is similar as on the Land of Trial.
On map is added spots (3 mobs)!
Single mobs run all over the map.

Guild (Guild Master) who win obtain code to warp to this map, can give code to friends.
The password can be changed 3 times for the entire period of access to the map.

To change the password, please contact (Guild Master) pm, messenger or write ticket.