RED WOLF

CHARACTER STUCK ON RED WOLF: NO
CHARACTER CAN USE COMBO SKILL: YES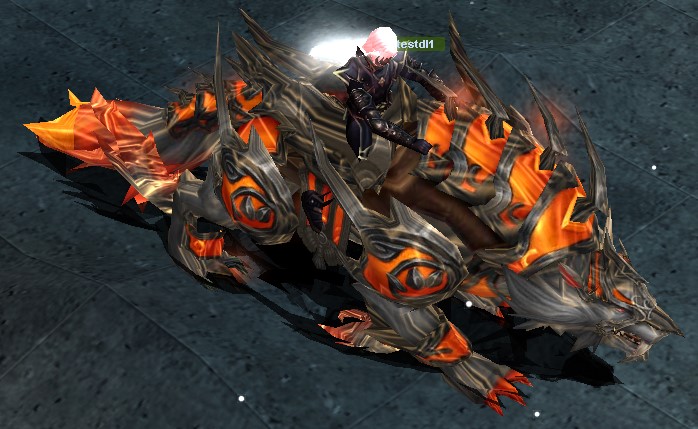 DROP: From Mega Reaper Invasion (5% chance to drop)!
PET OPTIONS: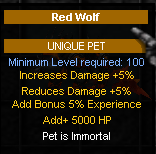 UNIQUE BLUE WOLF

CHARACTER STUCK ON BLUE WOLF: NO
CHARACTER CAN USE COMBO SKILL: YES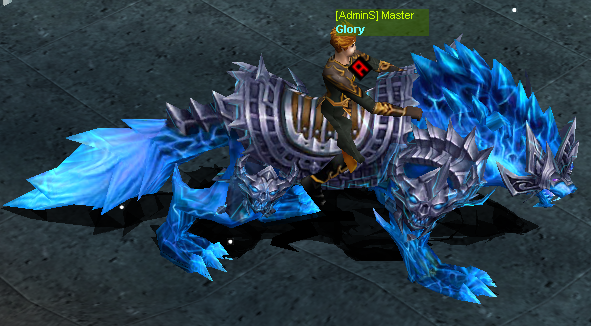 1. MIX: YOU CAN MIX AT GOLDEN ARCHER (NOT GOES TO NEW EDITION)

Formula MIX: 3x Red Wolf + Jewel of Full + Evolution Book + Evolution Stone


2. 20 GR REWARD: UNIQUE PET! ONLY FOR 20 GRAND RESETS!
THIS PET GOES TO NEW EDITION! MUST HAVE THIS PET ON
YOUR ACCOUNT AT THE END OF EDITION!
PET OPTIONS: